Language Level

Adults

Grade

Adults, Grade 10, Grade 11, Grade 12

Unit

Greek history, Greek history and culture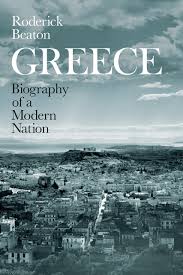 Professor Roderick Beaton, the author of Greece: Biography of a Modern Nation, joins HALC's Director of Public Affairs Thanos Davelis to discuss the Greek revolution of 1821 and why Greece's modern history matters far beyond the bounds of the worldwide Greek community. This conversation was broadcast live on HALC's facebook page on March 25th, 2020. Professor Beaton is the emeritus Koraes Professor of Modern Greek and Byzantine history, language, and literature at King's College London, and is a member of the "Greece 2021" bicentennial planning committee.