RHODES: May 1-May 28, 2023- Aegean Greek Immersion Summer School (AeGIS).
For International students and Greek Diaspora youth, ages 18-28, application by March 31, 2023
The Department of Primary Education of the University of the Aegean organizes in Rhodes the 1st  Greek Language Summer School (AeGIS). Addressed to international students and youth from the Greek diaspora, this four-week program will run between 1-28 May 2023. Program features: Intensive Greek language courses (4 hours per day). Specialized faculty in teaching Greek as a heritage/ foreign language Teaching at different levels (A1/A2/B1-B2) based on the Common European Framework of Reference for Languages (CEFR). Certification (5 ECTS)  Teaching and assessment using new technologies. Small classes, daily practice through interaction with native speakers. Educational excursions and tours (Simi, Halki, Lindos, etc.) Video production courses, related to cultural heritage. Lectures and cultural events. Contact with the people, the nature, and the culture of Greece. Accommodation at a central hotel, close to the university. Individual rooms for each student. Two meals per day (breakfast/lunch). Access to sports and leisure facilities. Registration by March 31, 2023.
For more information: https://aegis-aegean.eu/
Short informative video of the summer school: https://youtu.be/SSmfnGXdHDQ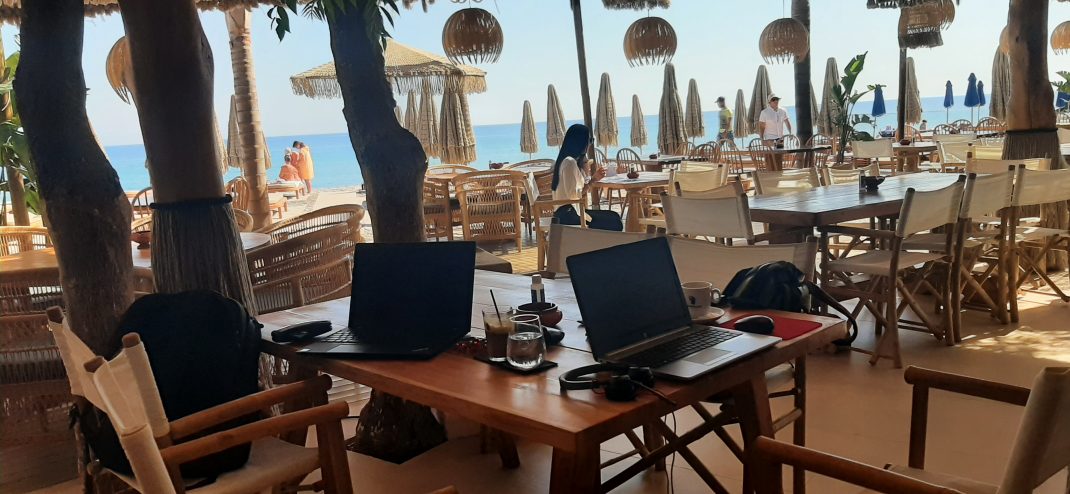 KALAMATA: July 9-August 4, 2023. Summer School in Kalamata for Youth of Hellenic Descent and Teachers
For Hellenic heritage students 18-24, mostly funded, application deadline May 1, 2023
The Department of Humanities and Cultural Studies of the University of Peloponnese in Kalamata, the Panmessinian Federation of USA and Canada, the Prefecture of Peloponnese, various Messinian municipalities, and many individuals and organizations in the Diaspora, organize for the fifteenth time a Greek summer school in Kalamata, from Sunday, July 9, to Friday, August 4, 2023. Participants learn about Hellenic history and civilization, study the Greek language and immerse into the Hellenic life and culture.The program includes Greek language lessons at two levels (beginners and advanced), educational visits to Ancient Olympia, Mycenae, the Palace of Nestor, the Theatre of Epidaurus (to watch a play), Ancient Messini, the Archaeological Museum of the Acropolis, the museums of Kalamata (Military, Cultural and Archaeological), Mount Taygetos, the Church of Ypapanti and the picturesque town of Pylos.
Applications are now open; students and teachers are welcome to apply by May 1, 2023. Up to 40 students and 9 teachers will be admitted to the program. For more information and to obtain an application please visit www.panmessinian.com or e-mail the Panmessinian Federation of USA and Canada, at: kalamatasummerschool@gmail.com.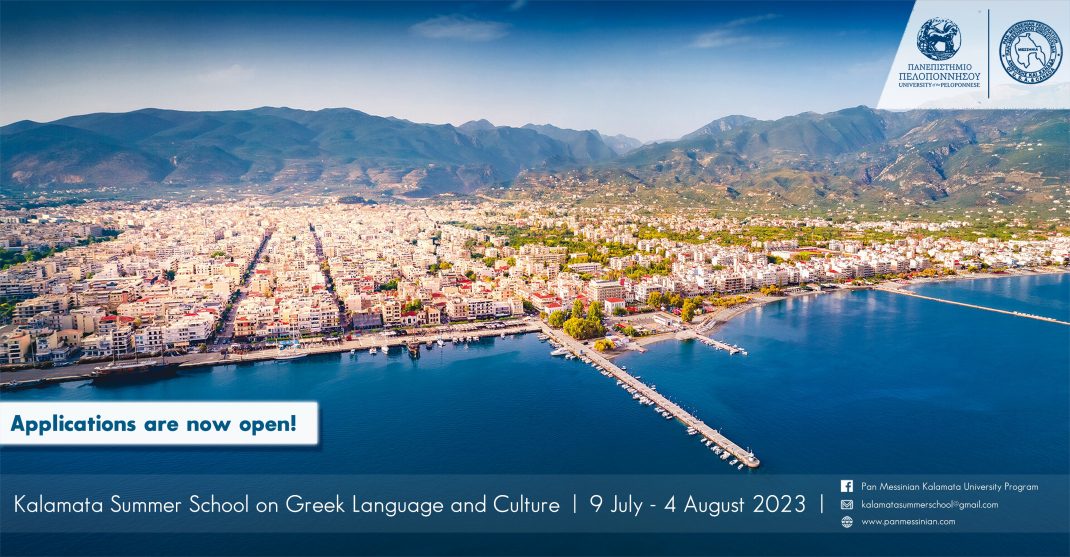 For additional programs, visit: https://studyingreece.edu.gr/